Hold Fast to Dreams Lettering Scholastic Scope Magazine
It was great to work on this project about American poet and social activist, Langston Hughes for Scholastic's Scope, The Language Arts Magazine. Hughes is best known as a leader of the Harlem Renaissance in New York City and this short play is an introduction to his life and poetry for students to read aloud in class. The title for the piece, Hold Fast to Dreams, a quote from one of his poems, is drawn in a loose, fresh, brush style to complement the surprisingly contemporary picture of a young Langston Hughes. The lettering continues throughout the pages punctuating the text with hand drawn lettering for each scene, including the prologue and epilogue. If you don't know anything of Langston Hughes, born in the early 1900's, his tough life makes for an inspiring read. I was certainly grateful to be part of the project and learn more about the life of this talented writer.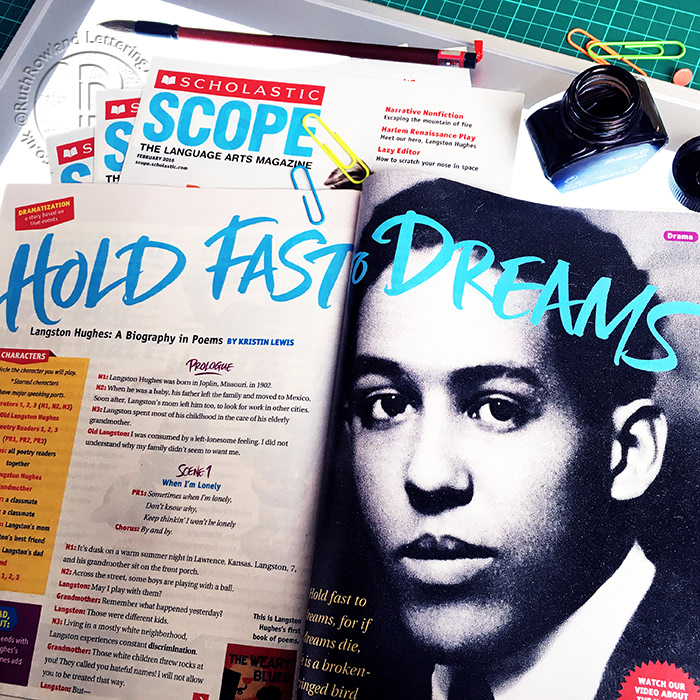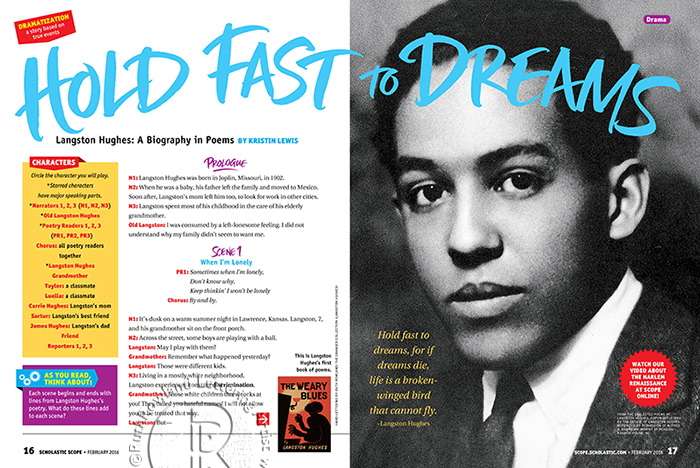 If you'd like to see more of my work for writers - head over to my
publishing
folder or if loose brush lettering is your thing, then you can see a good range in the
music
folder. Alternatively, stay with editorial and read all about my work for the iconic,
Country Living Magazine
...