Maps for Sainsbury's Money Matters Magazine
I was delighted when Sainsbury's Bank Money Matters Magazine asked me to create some maps and hand lettering for their Summer issues. The subject was day trips in the UK and it involved creating two illustrated maps for two issues, one aimed at readers interested in family entertainment and one of general interest. It was fascinating researching the locations found all over Britain, then creating spot illustrations to brighten up the maps. Each place name was individually hand lettered and this lettering was also used to punctuate the body copy of the articles. A smaller illustration for each map was also created for the second pages of the articles to sit alongside the spot illustrations from the maps. A hand lettered title and illustrated flag were included on the cover of the magazine to draw the reader's eye to the article.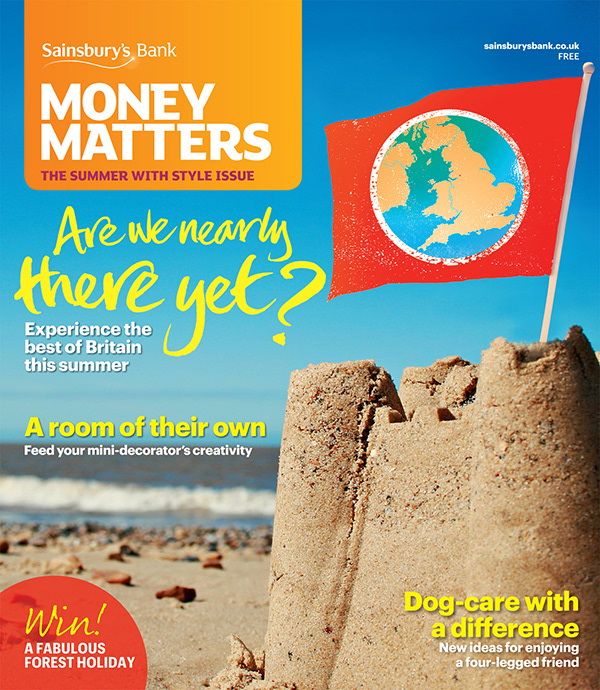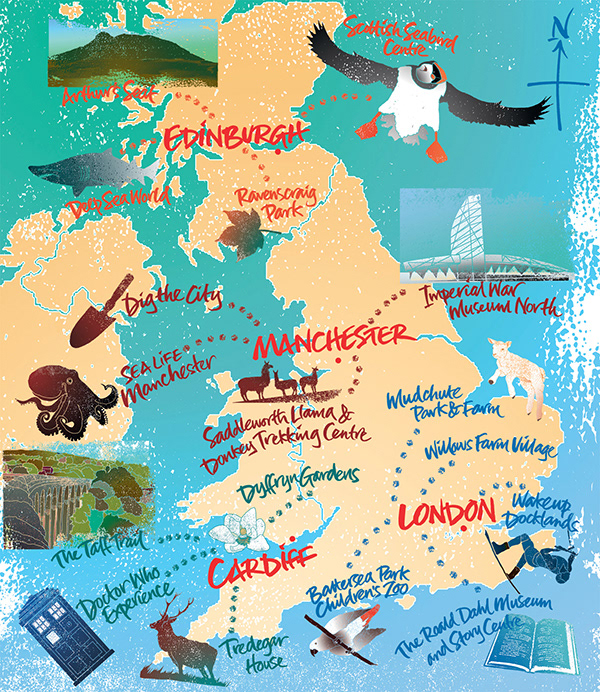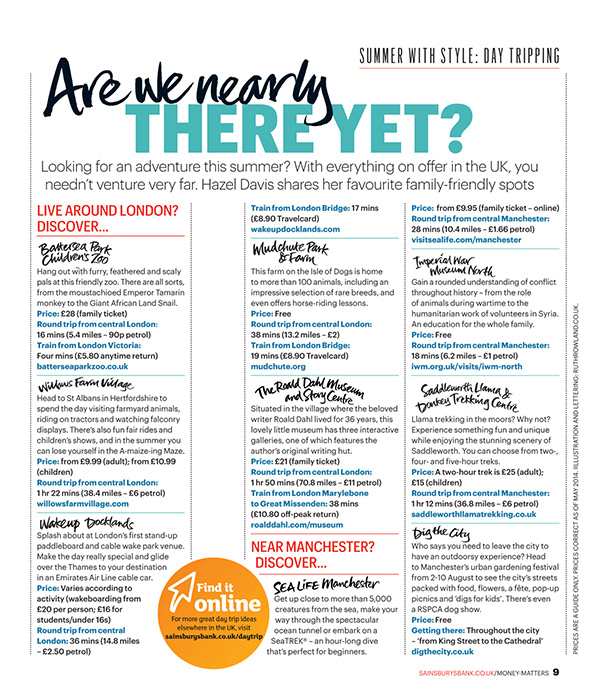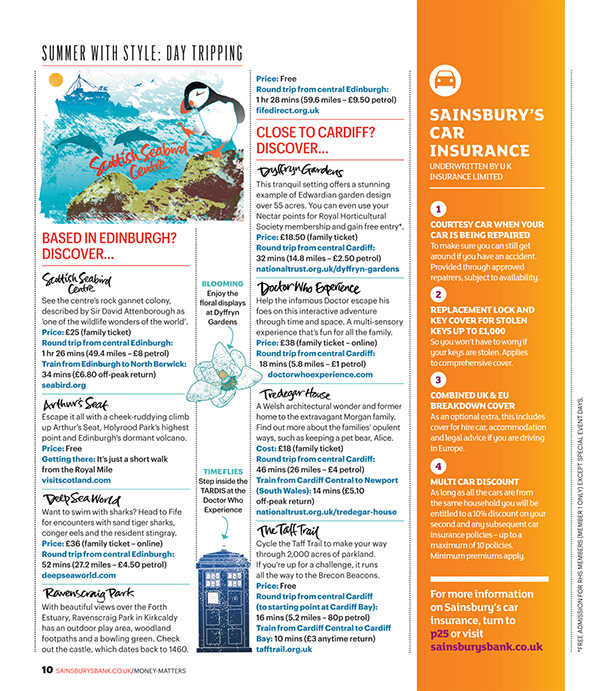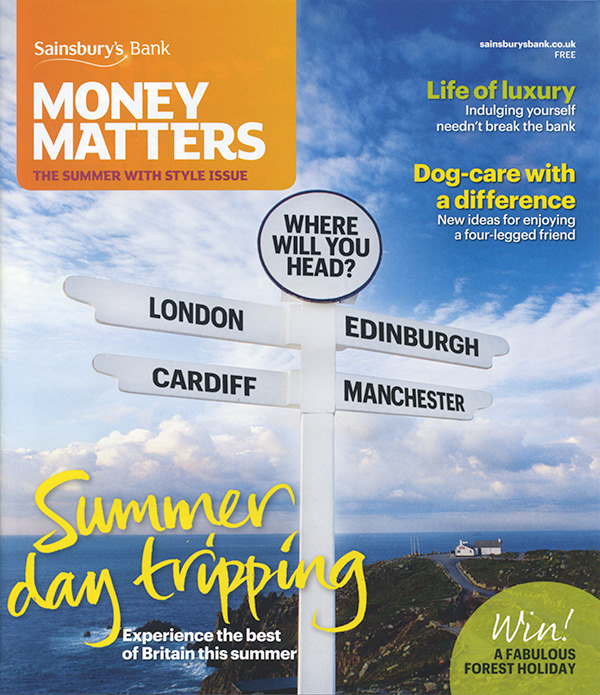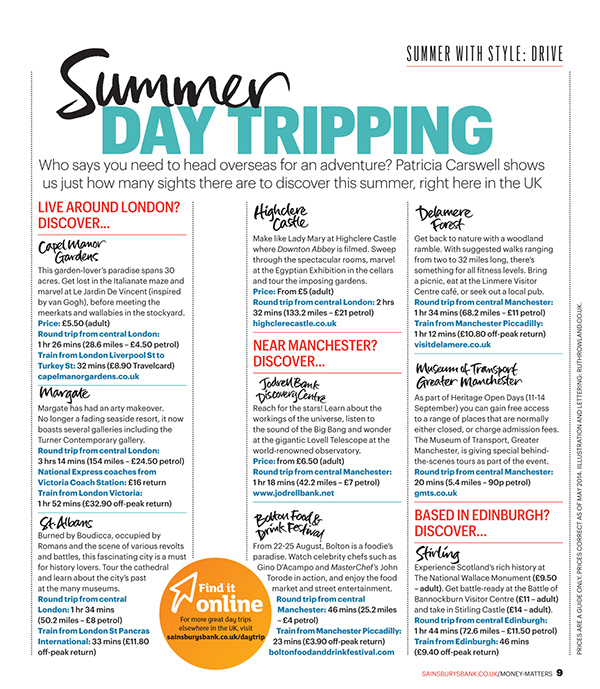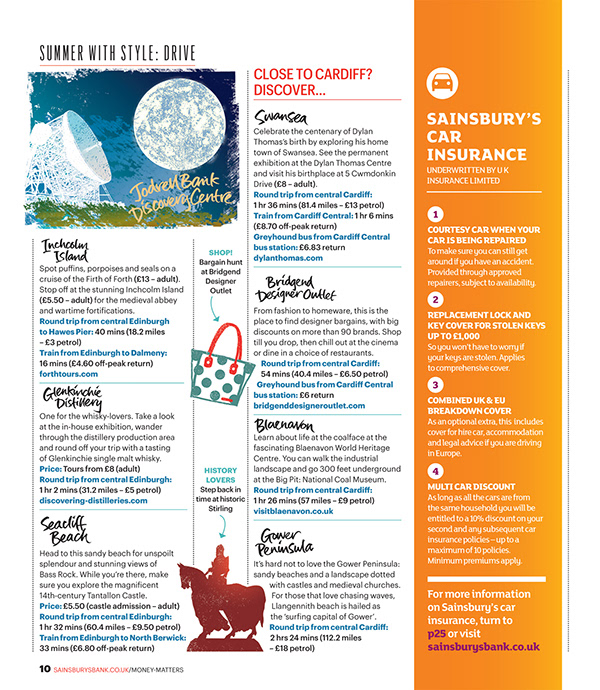 Head back to view the
editorial
folder, if more maps take your fancy, see more in the
maps
folder or head over to my dedicated
FB
and
Instagram
pages. Next up, see my
illustrative vignette
for Country Living's Christmas cover.