Calligraphic hand lettering for the cover, track list and inner booklet for CLANNAD The Ultimate Collection album.
Beautifully designed by Ian Ross in 1997, you can see more of the packaging in the video below. It's a credit to his design skills that it's still as pleasurable to look through today as it was when it first came out.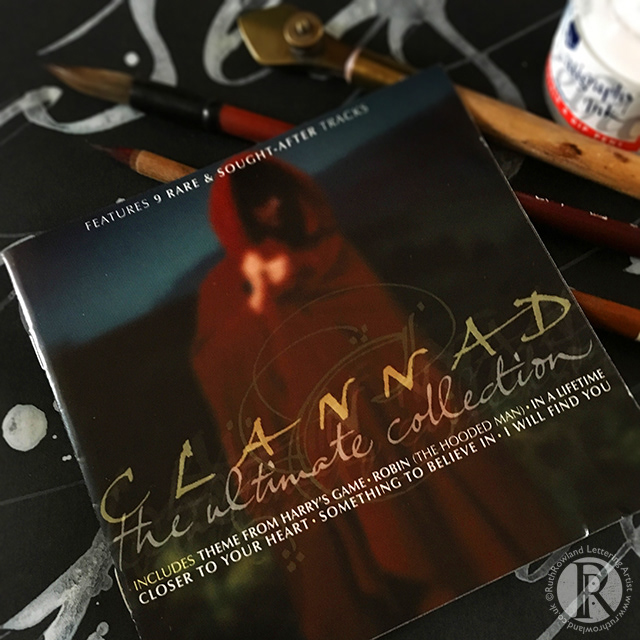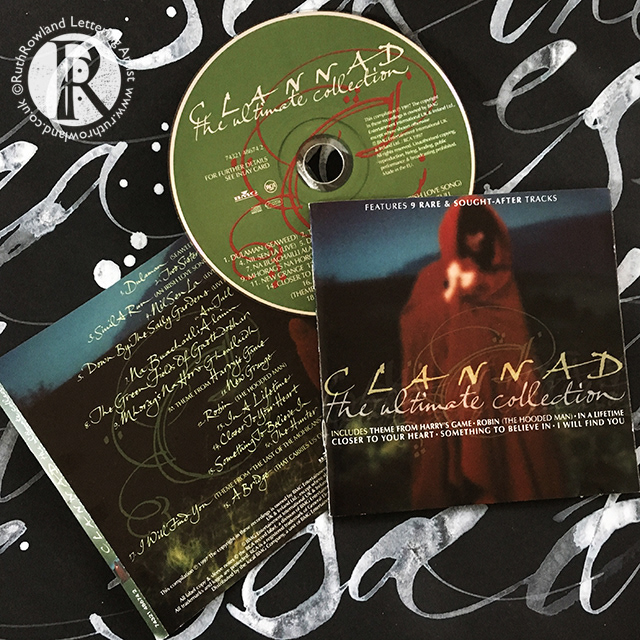 You can see more lettering and calligraphy for the music industry in the
music
folder on my portfolio website.