It's always a compliment to be asked to work on another project by a client, so I was delighted when British luxury chocolatier and cocoa grower, Hotel Chocolat, asked me back to create the hand lettering for this year's Christmas campaign.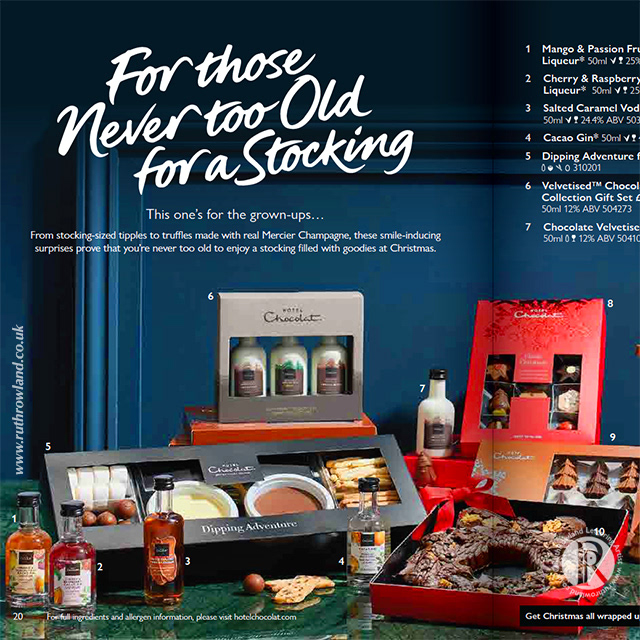 Based on the lettering style I created for their witty campaign last Christmas, this year the brief was expanded to include more phrases. Lettered in different formats to work across a range of media, the playful writing highlights individual products and ranges. Do you recognise yourself in any of the descriptions?
Briefed by talented designer, Steph Davies, I started out by producing some initial roughs with brush and ink, for her to discuss with the Hotel Chocolat design team. Once the style was approved, I then started work on the series of eleven phrases, taking care that they worked both individually and as a set.
Each phrase was created with a carefully balanced hand lettered lock-up for cohesion throughout the campaign, in various formats, online and in print. It was a pleasure to see my lettering write itself across the screen in these delightful animations - if only it was that easy in real life!
After final approval, the lettering was then incorporated across the whole campaign by Steph and the Hotel Chocolat team. You can find the campaign lettering in store on shelves and in the Christmas Catalogue, animated in windows displays and online, as well as on the Hotel Chocolat website.
If you'd like to see more of my hand lettering for ad campaigns, take a look at my
Advertising folder
or read about my recent hand lettered campaign logo for
Daytona Beach
.