It was a privilege to be asked to work on the hand lettered book title for Nicola Davies' wonderful environmental adventure, The Song that Sings Us.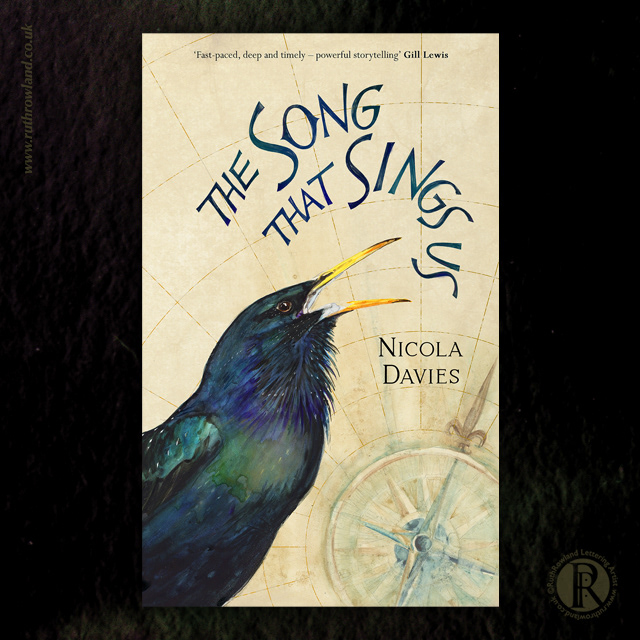 Designed by the talented Anne Glenn with beautiful cover and chapter illustrations by Jackie Morris, I wanted my title lettering to be in keeping with Jackie's fluid, watercolour strokes and iridescent colours.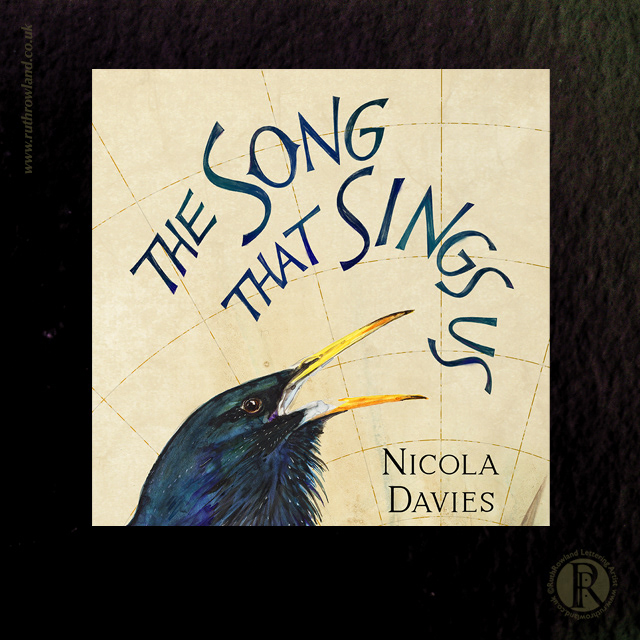 This style of lively watercolour lettering was chosen to reflect the adventurous nature of the story and to work with the background map illustration. The forms that inspired these organic capitals have their roots in folk art, the expressive letters carved  by local artisans, found in old churches and on road markers along ancient country byways. Their loosely structured majuscule forms helped to create the spiralling shape of birdsong for the cover title.