Innovative British advertising agency, Sketch asked me to work on their new website and promotional material.
Tonal wild and loose lettering reflected their fresh and creative approach to projects. I was delighted to see the work come alive with animated title screens throughout their site. You can browse the animated pieces on site.
In the words of Sketch's Head of Design and Technology, Luke Wotton:
"We were looking for something that expressed the business ethos of Sketch on an emotional level. Ruth's work communicates the passion and commitment that we all have to creativity here."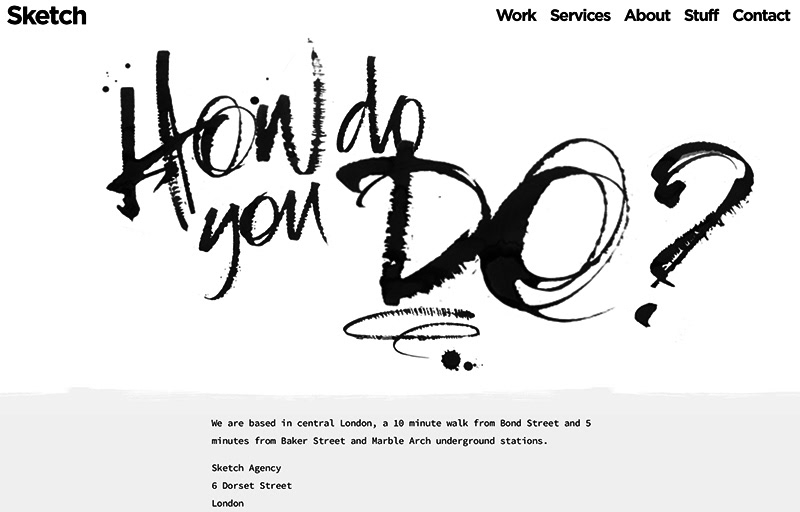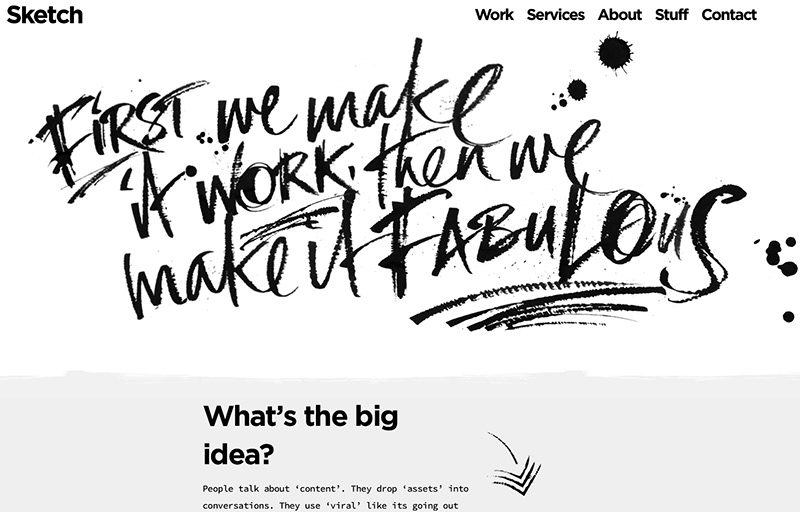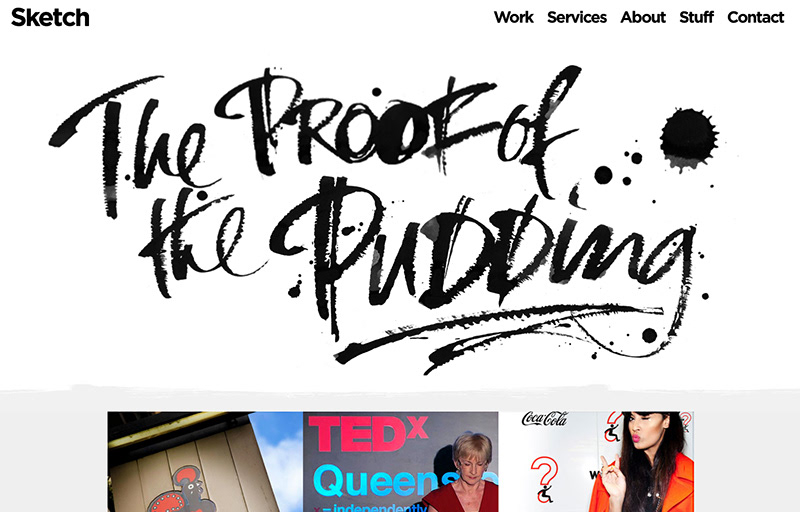 Head back to my advertising folder to see more of my campaign work or for more wild and loose lettering take a look at titling for 
Chrissie Hynde
's album in the music folder ...