I have to confess I was pretty psyched to see the wonderful Tim Peake standing in front of my lettering at Heathrow … This is one of a series of large format posters for the latest Heathrow Welcome Campaign featuring my hand lettering. 
The posters can be seen looming large across the walls at the airport's arrivals and departures areas and is one of the jobs that people tend to mention to me most, normally seen when returning from holiday.
As with the Tim Peake's poster, real people rather than models were used and a zoo keeper, a town crier, a Red Arrows pilot and even Santa (yes, he's real!) amongst others, stand alongside the famous astronaut. 
I was commissioned by Chaos Design to create different styles of hand lettering to capture the personalities of the featured people as they welcome travellers to London.
As you can imagine, the Welcome Campaign at Heathrow Airport is always a great project to work on but the added excitement of Tim Peake's inclusion made it an extra special commission.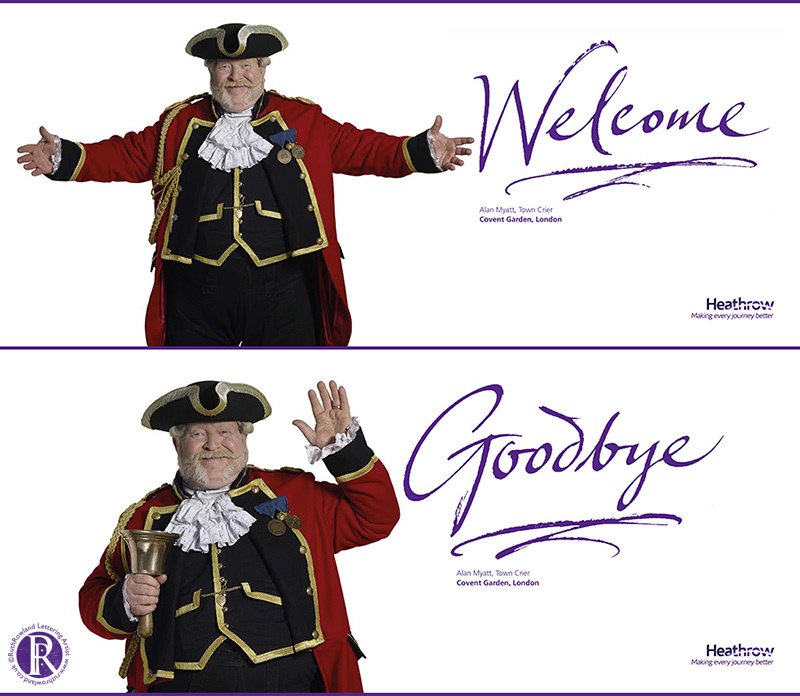 If you'd like to see more of my hand lettering for the Welcome Campaign at Heathrow, then head back to my advertising folder in the menu above or for something a bit different, take a look at my wild and loose lettering for
Sketch Advertising Agency
...